it is a great feeling when you can walk into a store and it immediately transports you and puts a smile on your face...pure elation :) this was how I felt today when I got to visit an anthropologie store for the first time. I have long been in love with their online store and catalog, but had yet to get the chance to visit. today I took a trip to Sommerset Mall here in Michigan with my mom and sister for Mother's Day and low and behold, there was an anthropologie store. we waited until last to go in and I don't think there was an item in the store I didn't go gaga over...haha...my sister was immediately smitten as well. we tried on dresses and ohed and ahed over all the goods, but alas I was unable to make a purchase today, but I promise a pretty dress is in my near future.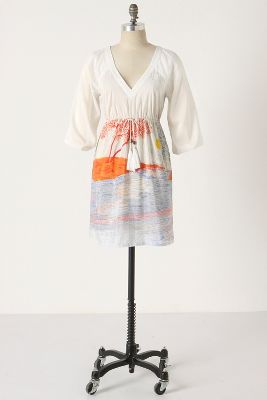 I tried this lightweight summery number on under the assumption it was a dress and actually really really loved it. Come to find out it is a swimsuit cover-up, masquerading as dress.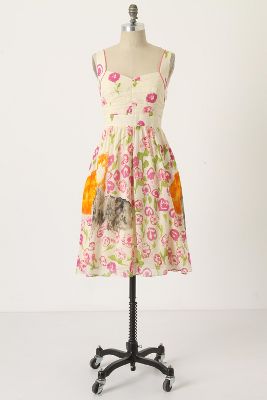 I never thought I would try on a dress with kitty cats on it, until today. I looked very Betty Draper in this one.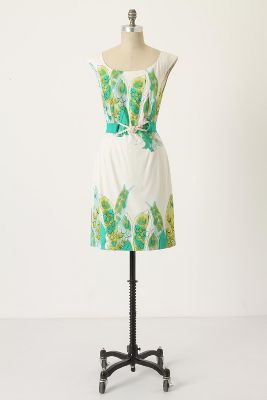 I love the colors of this dress and the fabric it was made of was super comfy and flattering.